Why Rockville Centre Therapy?
I provide a nurturing, safe, comfortable environment for couples and individuals to discuss personal issues and explore solutions. I am passionate about helping couples and individuals succeed and possess the tools for positive change.
When my husband and I made the decision to see Jody our relationship was at a crossroads. She truly creates a safe space that has helped uncover the root of our struggles. Through effective communication strategies we are slowly working on building back what we lost and finding a new appreciation for each other.
I have been attending sessions with Jody for quite some time , I find her to be very empathetic, attentive, and sensitive to my needs and concerns, She has taught me very effective ways to deal with my day-to-day stress and coping with the many life challenges that I am faced with. She is a constant support for me and I am a much improved and more relaxed person as a result of my work with her. I highly recommend her as a therapist.
I have been seeing Jody for over ten years. I have seen other therapists in the past and Jody is by far the Best. She is very kind, caring and thoughtful. She is a consummate professional. During a crisis she is always available. I would highly recommend her.
Jody is a master in the art of listening! There are those that hear but do not listen. Jody accurately returns, restates and explains what has been shared. She has the ability to recall relationships, names, situations and experiences, sometimes from previous sessions. It is difficult to find an insightful therapist who really cares about clients wanting to better themselves and their relationships with others. I'm happy that I found Jody.
After trying a few other couples counselors and not finding the right fit, my girlfriend and I were fortunate enough to find Jody and have now been seeing her for the last few years. Jody has helped us navigate our relationship issues while always maintaining professionalism, neutrality, and compassion. Through Jody we have learned more effective ways to communicate with one another, particularly around sensitive or challenging topics. Jody is great at what she does and can help couples with communication and getting both of their needs and wants met more consistently; most importantly though, she truly cares about and is invested in the happiness and well-being of our family.
We first came to see Jody because we were fighting a lot and little disagreements tended to escalate into screaming matches followed by long periods of silence. In the first sessions, we were taught how to really focus on listening to the other person and reminded that a tendency to fight comes from not listening or really understanding the other person. After some sessions and practice this became easier to incorporate into real life, and we were listening more and fighting less. Through therapy, we realized that certain behaviors of one partner were extremely hurtful to the other. Making these discoveries helped us live better together with only slight modifications to our routines. As we progressed, we identified some of the causes of disagreements and Jody helped us reach a better understanding, We saw that while we may not totally agree on certain things, we can accept such disagreements without risking the good parts of our relationship. We are very glad we found Jody and she has helped us very much in our relationship.
Jody provides a comfortable environment in which I can easily express myself and know that she is attentively and thoughtfully listening. She has helped me to become more mindful and confident.
Get in touch by calling (516) 678-0313 or filling out the contact form below.
100 North Village Avenue, Suite 17, Rockville Centre, NY 11570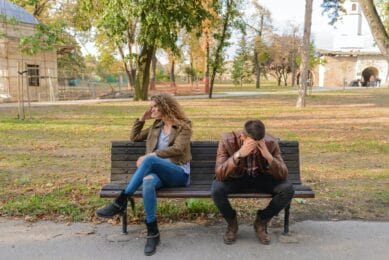 Couples & Family Dynamic Counseling in NYC & Long Island with Jody Ann Shelby, Licensed Clinical Social Worker I...
Read More